During the Free Walking Tour, many people ask me where to go out at night… It's a tricky question because it depends on what you like. But, if like me you're a huge fan of Irish pubs and live music, the anwser is easy ! Go to the Johnny Walsh's, 56 rue Saint Georges 69005 Lyon.
Johnny Walsh's – Live music every night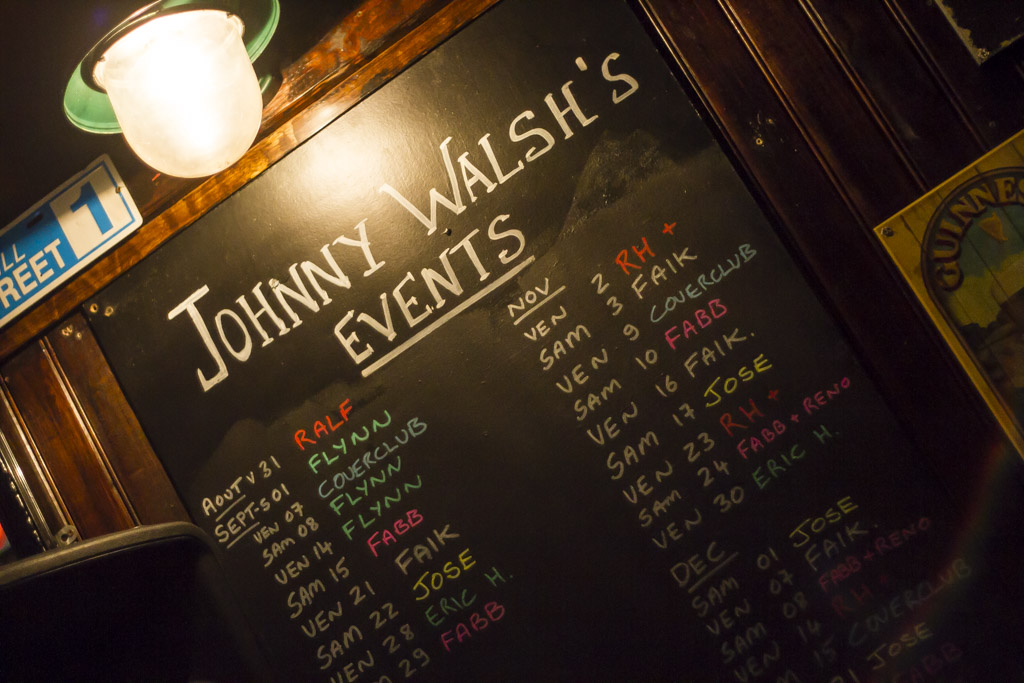 The pub is open from Tuesday to Saturday from 9pm to 3am. And, something unique in Lyon, every night it's live music ! I've to admit, I'm a huge fan of Ireland, I went to Dublin seven times. And one thing that I really loved there was the pubs… Every pubs I visited had a special atmosphere with of course, live music every night. And when I came back to Lyon after spending a week in Dublin, I looked for Irish pubs… And I found what I was looking for. The Johnny Walsh's, a genuine Irish pub in Lyon ! I found even better that what I was looking for… Because, yes there is live music every night, but, on Wednesday, it's open mic ! And nothing is better than Open Mic ! So fun. I spent my best nights at those events…
Johnny Walsh's, an international place for meetings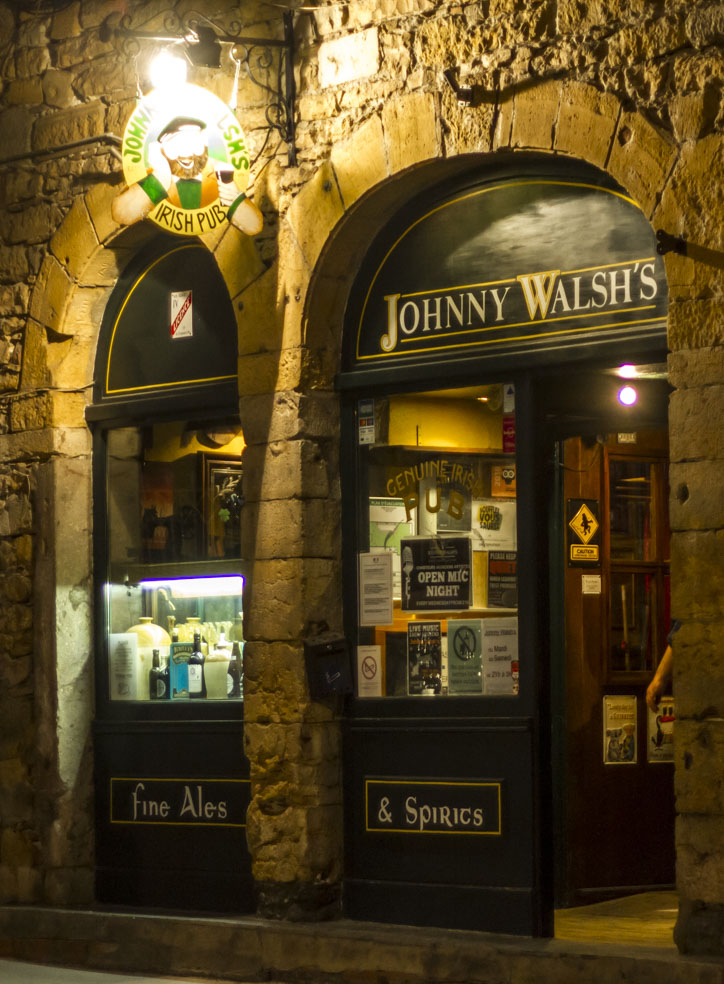 One of the reason why I created the Free Walking Tours was to meet people from all over the world. I always loved meeting people from abroad. And the Johnny Walsh's is a perfect place for this. In Lyon, there are many places to speak English and meet people. But sometimes it's way too formal for me. And that's why Johnny Walsh's is the best for me. Because you will meet people from all over the world in a very casual atmosphere, listening to music and drinking beers or cocktails… So if you don't speak French, that's perfect for you. Even the staff is not French ! Of course, if you want a typical French place to go out, don't go there. But if you want to have fun, meet people, relax and not have to speak French, go there !
Johnny Walsh's, live sports events
I'm not a huge fan of sport on TV but, when you watch a soccer or rugby game in a pub… It is something ! People are crazy and I love it. It's so fun… Most of the "Olympique Lyonnais" games are broadcast on a giant screen. So bring your scarf and support your favorite team ! You can find all the informations about the different events on their facebook page. And if you really don't like live sports, you can just come later because after the broadcast, it will be live music again ! So don't worry !
Ok but really, why should I go to Johnny Walsh's ?
If the live music, the open mics, the live sports events, the Irish atmosphere and the opportunity to meet people from abroad didn't convince you… You probably shoudn't go there ! But if someday you do our Night Free Walking Tour, you will discover the peculiar atmosphere of Saint Georges. The less touristic part of Vieux Lyon. I really love going there at night. It's so beautiful and authentic but also very calm. A totally different part of the old town. And that's where the Johnny Walsh's decided to open 24 years ago. So even if you really don't want to go to this pub, go take a look around the pub. At least to the Saint Georges church. And who knows… Maybe you'll meet someone in front of the pub, smoking a cigarette. Maybe a beautiful girl or a charismatic man… And maybe she/he will convince you 😉