My mother is 60 years old. Sometimes she's visiting me in Lyon. Last time she came, she tried our new Night Tour. Of course she loved it but that's not the point… The point is : When we passed in front of the restaurant "La limonade de Marinette" during the night tour, she stopped. She tooks a look by the window and she smiled. She smiled like I never seen her smile before. Something different, something special… Nostalgia !Unaffected by the passing of time, this place stayed stuck in the 60's… And we love it ! Why do we love it ? Let me explain to you…
Nostalgia
Nostalgia is probably one of the most powerful feeling in human beings… It could make you cry, laugh or stay hours staring at nothing… And most of the time it's good ! And what I love about nostalgia is that you can feel it even for something you never really knew. Yes I'm not that young anymore but still ! I wasn't born in the 60's ! But I don't know. This smell, these old boxes of chocolate. These Formica tables… These Playmobil… It makes me feel something. Happiness… And it's so fun ! Because yes, it's easy to travel through the world… But traveling through time is not a piece of cake. That's when you go to Marinette… There you'll have a real taste of France, so typical, directly from the 60's !
Food and hospitality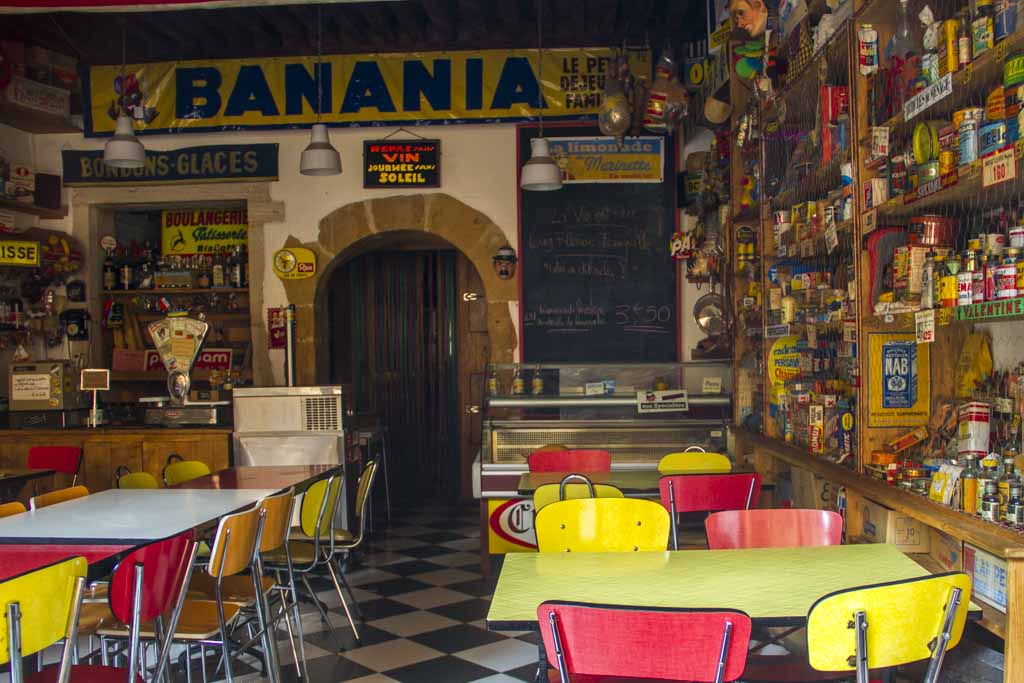 Here it's not a Michelin-starred restaurant… You won't have complicated or expansive courses… Here it's homemade, simple, no expensive but very good food. In France quiche it's not as fancy as in the US. That's why you'll find a very good quiche in this restaurant. Desserts are no exceptions… You can even come just for a snack in the middle of the afternoon. A coffee, an hot chocolate or a lemonade and a nice dessert… This is heaven ! Like if you were stopping at your Grandma's place !
And like at your Grandma's place (hopefully), you'll be always welcome at "La limonade de Marinette". I love the convivial spirit that you can feel at this place… It's the best !
Location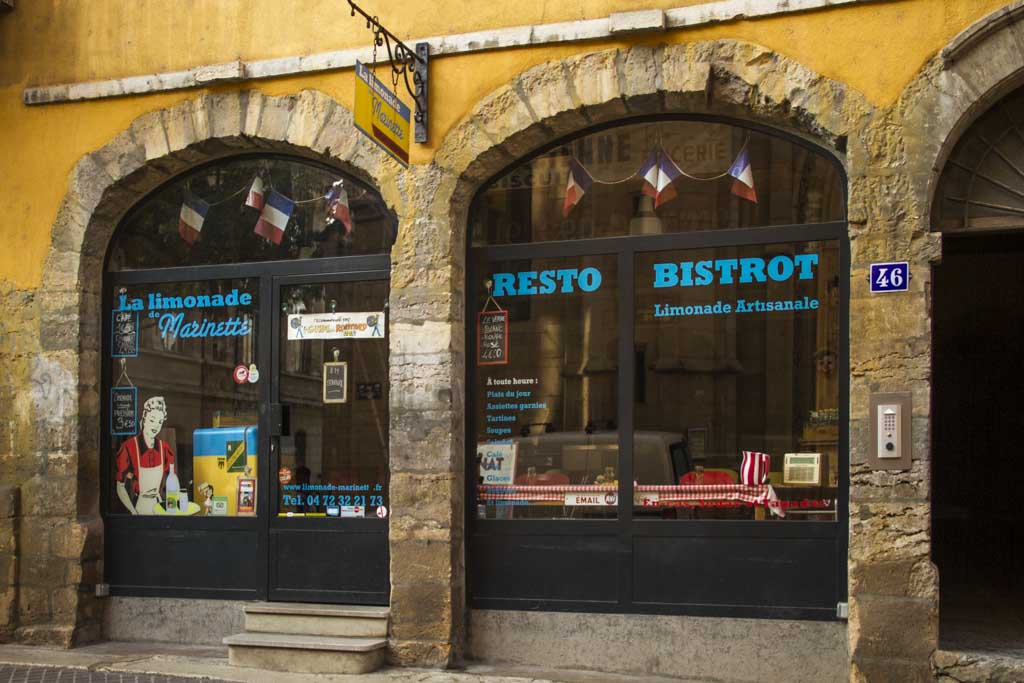 "La limonade de Marinette" is very well situated… 46 Rue Saint-Georges, 69005 Lyon, in front of the Saint Georges Church. It's in the non touristic part of the old district. my favorite one. In Saint Georges. Very close to my favorite Irish pub "Johnny Walsh". So it's the best. It will give you the opportunity to walk a bit around this so well preserved part of Lyon. An old town street for an old spirit restaurant. Marinette fits perfectly here. Authentic, slow, relax, original… Far away from the hustle and bustle of the street Saint Jean. Breath slowly and enjoy, you're in the best place in the world !
Lemonade (After all that's in the name of the restaurant)
For the ones which already know Marinette and are still reading this article, you're probably wondering why I didn't yet talk about the Lemonade… That's because I'm the kind of guy which like to keep the best for the end… Because yes… How can we talk about Marinette without talking about her Lemonade ! It's just the best ever… I would have never thought there were good or bad lemonades. For me lemonade was lemonade. But no ! When you tasted the Marinette's Lemonade, there's no way back… Ok… I won't lie, At night, I prefer a nice pint of beer or a glass of wine… But in the middle of the afternoon, in summer, when it's particularly hot… Marinette's lemonade is all you need !
So : Fun design, good food, good lemonade, well situated and not expensive… What are we waiting for !