If you're wondering what is a Free tour, it's easy. It's a walking tour free of charge. It works only on tips. If you appreciate the tour, you are free to tip us at the end…
We created two different free walking tours in Lyon just for you. The Alternative tour to discover everything about Lyon and the spooky night tour to explore the dark side of Lyon.
The Essential Free Walking Tour
The best Free Tour to explore the hidden places of Lyon and get an overview all over the city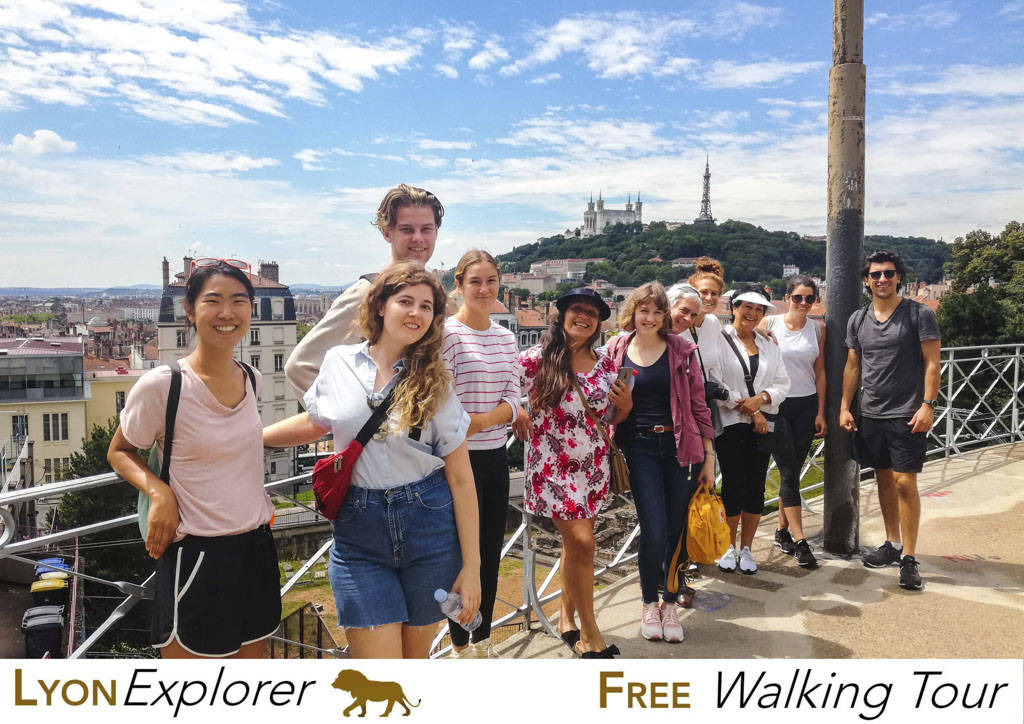 Meeting point in the middle of Terreaux square
10:30 AM : In English
2 PM : In French
Duration around 2.5h
Together we'll walk around the peninsula, the old district (Vieux Lyon), Croix Rousse hill… I'll show you some secret passages (Traboules), abandoned church, architecture, roman ruins, street art… I'll give you recommendations for the best bakery, museums, pubs, activities, restaurants and places to visit by yourself.
On this Essential Free Walking tour, I'll guide you around the best places in Lyon and I'll show you my favorite spots. I'll give you an overview over all the aspects of Lyon through funny and historical facts. I'll give you all the keys for a better understanding of the city of Lights.
Are you ready to explore my Lyon ?
And don't worry too much about the heat, most of the walk is happening in the shade
Meeting point: Look for the guide with a yellow T-Shirt !
Spooky Night Tour
The best Night Tour to hear creepy stories about Lyon and to discover a totally different side of the city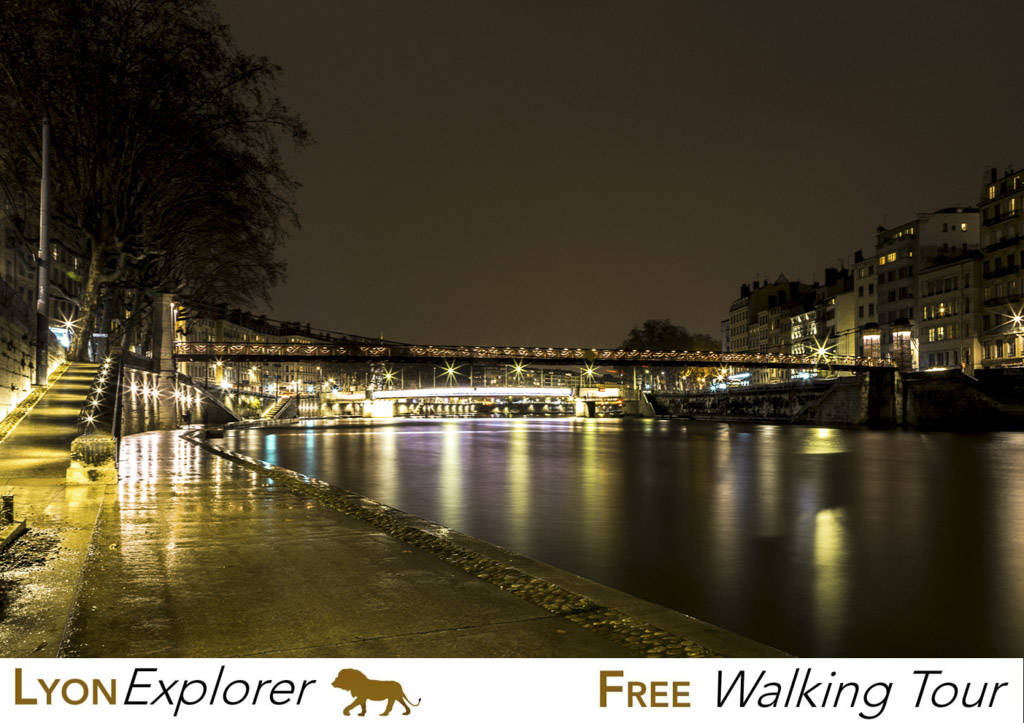 Meeting point in the middle of Bellecour square
9:00 PM In English
Duration around 1.5h
Lyon at night is such a beautiful city, but don't get fooled… Behind its amazing lights, the darkest secrets are hidden. During this night tour, I'll lift the veil for you. Second World War, murder, human stupidity, politics, French Revolution, paranormal… After this, you'll never look at Lyon the same way !
On this Night free walking tour, I'll guide you through the south of the peninsula and in the old district (Vieux Lyon). We'll go where the tourists don't go ever and I'll tell you stories that even Lyonnais have never heard of. Become more local than the locals!
Meet the dark side of Lyon !
Meeting point: Look for the guide with a yellow T-Shirt !
Alternative Free Walking Tour
Why did we changed the name and is it still an "Alternative" way to discover Lyon?
We changed the name because we think "The Essential" is a better description of what is our tour. We'll help you to discover and understand as most as possible about Lyon. But discovering a city is a lifetime long quest. Our goal is to give you every keys to get the best even if your stay is really short. To make you "feel" the city and too explain to you why we love it so much.
But it's still an "alternative" way to discover the city as it is not a boring tour with just dates for the few main buildings of Lyon. It's a funny tour with historical tell, tips for you, local and cultural discoveries that you couldn't find by yourself and even more than this. And it is a free walking tour based only on tips.
So join us now for this Alternative/Essential free walking tour !
The concept of free walking tour is really famous around the world but not so famous in France. That's why we created our own, here in Lyon. Because in my opinion, this is the best way to discover a city.
All our tours are fun, informative and really friendly. The goal is to enjoy our time together while I'll show you the reasons why Lyon is the best city in the world!. We'll talk together, I'll give you advices and all information you need to navigate in the city and have a better understanding of its history and actual shape and culture.
Our goal is not to give you a lesson of history or to bother you with thousands of dates but just to tell you the best anecdotes about the city to help you to dive in Lyon. We always thought that the best way to learn is to have fun. So, that's what we're doing on our tours!
And if you're more in the mood for something special, an unique visit of Lyon made just for you, check out our Private tour offers