When planning to visit big cities in France, Lyon might be the very first names that come up to your mind. The Gaul capital is rich with memorable history, culture and beautiful sightseeing that have been collecting for more than 2000 years.
Today people come to Lyon with different reasons: gastronomy, historical and architectural landmarks, arts, light festival…you name it! And here is the selected list about things you can do in the city of light
1. Climb up to the top of Fourvière hill
Challenge your friends, running to the top of the hill with over than 300 steps (or so) to reach the Basilica of Notre-Dame de Fourvière, one of the city's symbols. Outside of these alluring towers, toward the east, a panoramic view of Lyon is provided all day and night for you to explore. Heading further to the center of the hill, don't miss to see the Ancient Theatre of Fourvière. Despite being built in the 1st century after Christ, this immense Roman theatre is still in a good shape. Since 1946, the historical stage is served for various performances for the Fourvière Night Festival each summer.
Little tips: If you are not sporty to beat those steps, taking a funicular is a good option for the visit, especially for a romantic trip, watching the sunset with your love.
2. Discover "Traboules"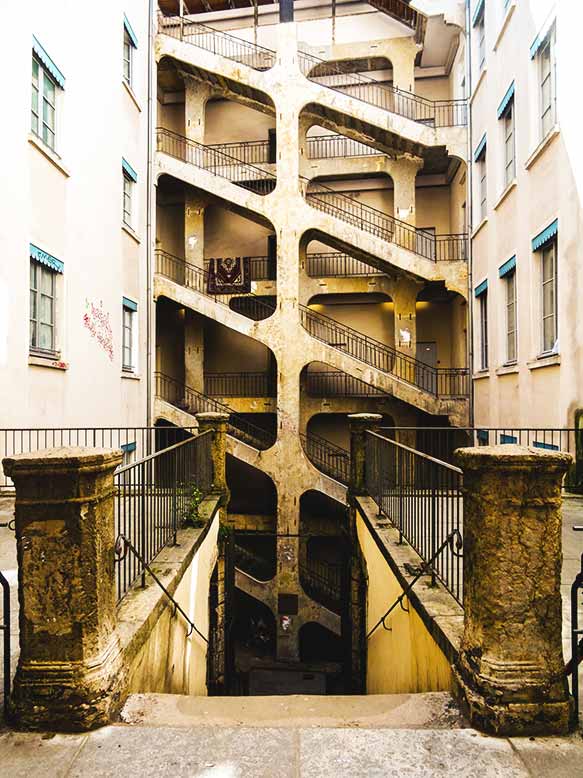 The secret passages, one of Lyon's identities. We don't know that much about the origins of Traboules. They were probably first built as shortcut by the Romans on the 4th century. But they were for sure really useful when it was used by French resistance group during WWII. After, in the 19th century, the Traboules facilitated the silk workers to carry quickly their works from the upper Croix-Rousse to the foot of the hill where the textile merchants met. From around 400 traboules in Lyon (some books claimed that there were 700!), only around 40 are opened to public. These hidden traboules can be found mostly in Vieux Lyon, old city area and also in Croix-Rousse area. So don't forget to bring the map to explore them!
3. Hop on and cruise along the river(s)
Whether you have a few hours or a half day to spend, Bateaux Lyonnais is another interesting choice to visit closely the two rivers. With this Lyon City Boat, you can choose to enjoy the view along Saône river for an hour or spend more hours to fill up your tummies in a restaurant boat during lunch time while admiring the river views. You can as well, cruise romantically, enjoy Lyon by night under the moonlight with a dinning cruise that guide you along the beautiful stream.
4. Cycle in Parc de la Tête d'Or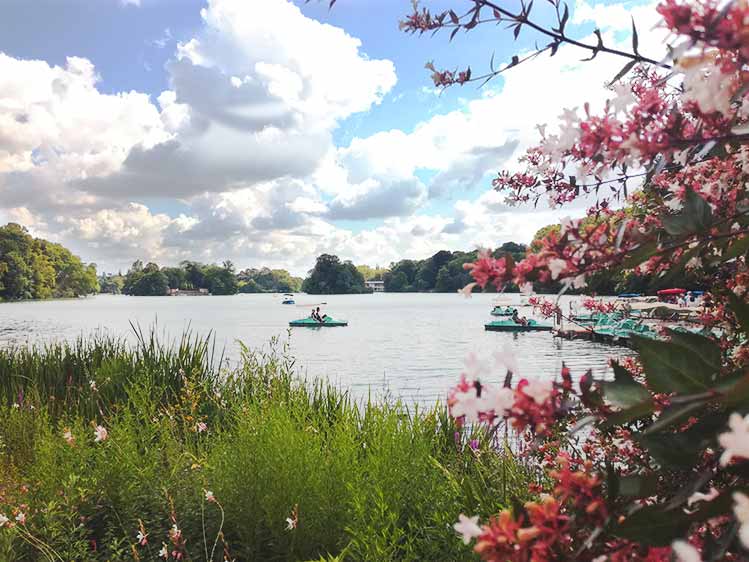 Despite being a frequent destination of joggers and sportive cyclists, the Park of the Golden Head is evenly a relaxing place for a slow living mode. Being considered as one of the largest park in France (290 acres), cycling inside here with a rental bike or scooter is utterly recommended.
Aside from a beautiful lake view and fresh air, this public park generously provides a free entry zoo, a botanical garden, rose gardens, greenhouses sheltering various kind of odd plants and sportive areas where you can do a mini-golf, boules sports, hose riding or even learn to bike or skate!
5. Eat like Lyonnais at a bouchon restaurant
Besides ancient architectures and history, Lyon is famous for being a French capital of gastronomy. Once you are in Lyon, "bouchon" is another French word that you need to learn. To simply explain, bouchon is a type of traditional restaurant in Lyon that serves local food and wine. Bouchon restaurants provide mostly typical Lyonnais dishes that are quite fatty and meat-based when comparing with modern French cooking. So when looking at the bouchon's menu you will find something like andouillette (pork offal sausage), quenelles (ground fish dumplings), boudin noir (blood sausage), tête de veau (calf's head) or salade Lyonnaise (bacon and poached egg salad) that are heavy but super tasty for your belly.
Little tips: If you are looking for an authentic Lyonnaise cuisine, La Tête De Lard, Café des Fédérations or Chez Grand-Mère are highly recommended by us.
Stroll around Lyon while learning more about the city from a local expert guide, this is fun and free! Discover the ancient ruins, abandoned church, Traboules and street arts in the city of light. Together with a Lyon brief history and surprising stories, you will get a list of recommendations for the best bakery, museums, bars, activities, restaurants and places to visit by yourself. The free walking tour is available day and night with different themes and atmospheres. And if you have some particular interests, just try a Private tour; one that will be designed exclusively for you!
7. Inspect the museums
Museums visiting may not be an indispensable activity in Lyon but tons of them are totally worth to step inside. To learn about the city's culture, going to museums where detailed information is collected is a good start. In Lyon, you will find different themes of museums and here are some top picked museums that we would like to recommend: Museum of Fine Arts – a paradise for art lovers, Confluence Museum – a story of mankind and history of life, Resistance and Deportation History Centre – WWII history witnessed by Lyon city, Musée Miniature et Cinéma – a world of cinema and art of miniatures, Gadagne Musuem – a place to learn about Lyon history and puppets, and many more.
8. Watch Guignol puppet show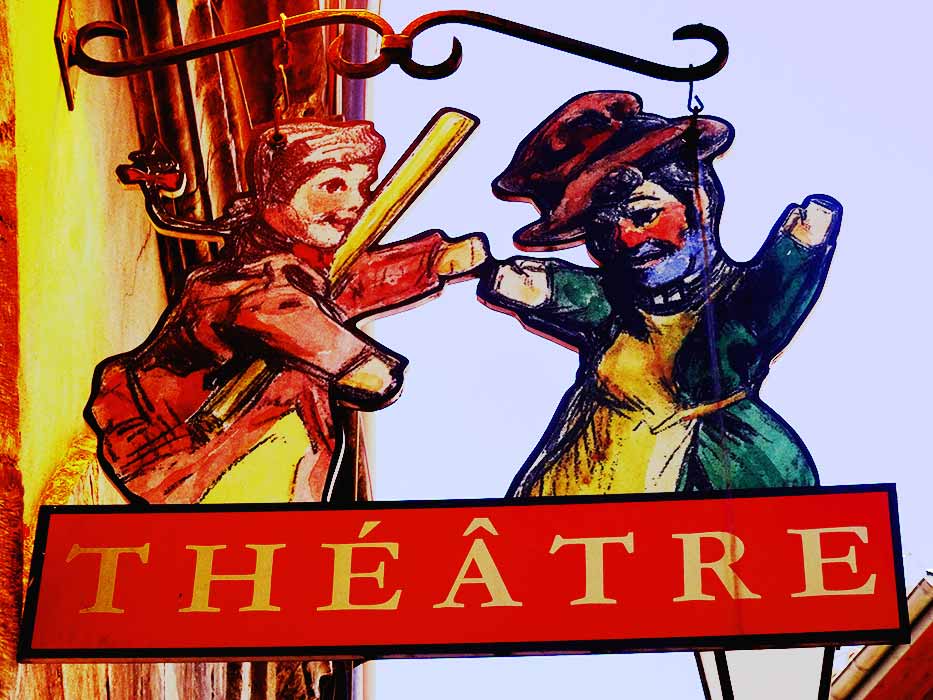 He is not only a star of French puppet show but Guignol is as well another symbol of Lyon City. Created and presented in front of a dentist chair, the puppet show was not initially for entertaining but for distracting patients who came to pull their teeth out. However, as the show was so hilarious, more and more people came to the dentist's just to watch this unique show. And the show finally became too successful that the creator abandoned his dentistry career to be a full time puppeteer.
Little tips: To watch Guinol's show today, Théâtre la Maison de Guignol and Guignol un Gone de Lyon provide it throughout the year.
9. Hunt for mural and street art
Enjoy your trip in a Lyonnais free and open-air gallery! If you are a street art fan, merely walking around Lyon already satisfies your visit.
As a mural city, Lyon is embedded with tons of wall paintings, graffiti, tiles, sculptures, etc. Some of them are "trompe l'oeil" (optical illusion), some are cheeky, some are philosophic and some are so ironic. Besides the famous Lyonnais Mural (La Fresque des Lyonnais), the Garnier and Canut mural, and the City Library, you will spot David Bowie's eyes, some boobs and monkey heads, 8-bits game images and many more! Countless of artworks are there, waiting for you to discover. Anyway, just be hurry especially for those who are called "street art" because tomorrow some of them might disappear already.
10. Picnic on the Croix-Rousse Hill
It's time to go up again, but don't forget to grab something to eat 'cause once you get there, you won't want to get down easily. Despite an old silk production area, Croix-Rousse today became one of the most expensive areas in Lyon which makes the neighborhood remarkably peaceful. Although there are steep walkways and long steps to go, many open-air areas such as Place Colbert, Sutter Park, Botanical garden are totally worth to settle down, absorbing high quality oxygen before starting the meal with a breath-taking view from the height. Whether your food is a homemade bento or a cold sandwich from a fast food restaurant, a lovely view at this attitude will make your stomach happy for all day long.
Little tips: Street art is mostly found in Croix-Rousse area, you can also climb up the hill while doing street art hunt on the way before enjoying your supper up there.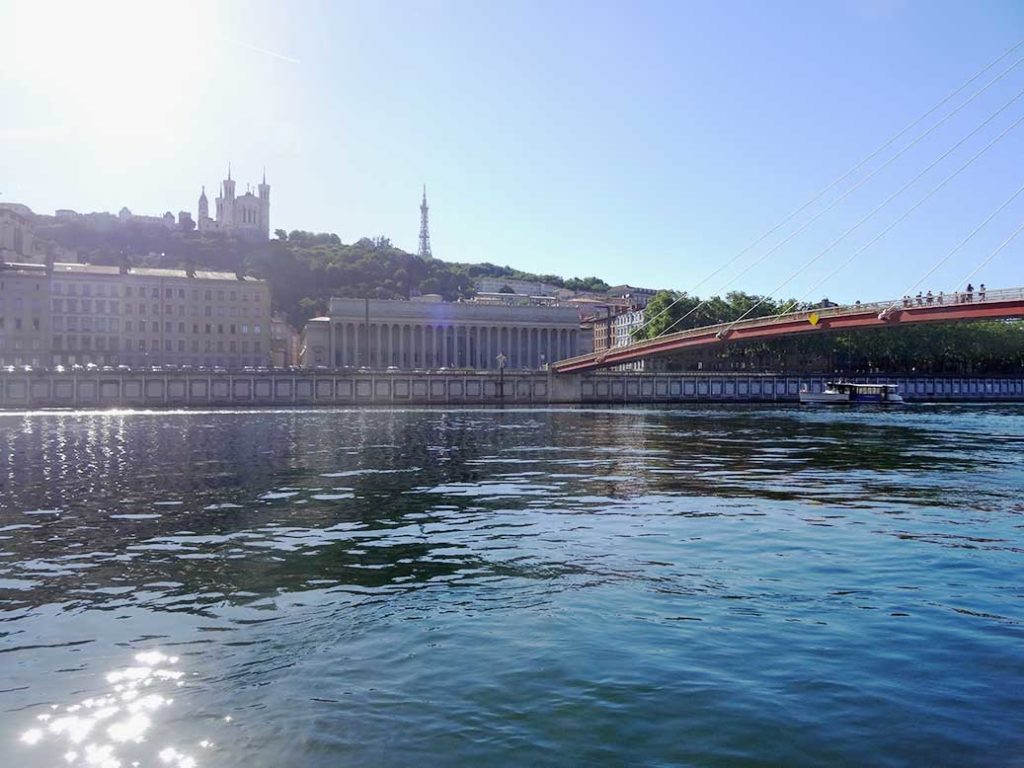 Written by Pat the Expat